FOOTBALL ALBERTA RE-OPENING (as of April 7th, 2021):
---
---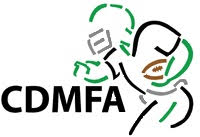 ---
Return to Play Guidelines
FOOTBALL ALBERTA - April 6, 2021
Football Alberta is open for limited team activities. The Government of Alberta is allowing children and youth to participate in lessons, practices and conditioning activities for indoor and outdoor team-based minor sports and athletics. All games continue to be prohibited.
Children and youth will be allowed to participate in limited school and team sport activities.
Lessons, practices and conditioning activities are allowed for indoor and outdoor, team-based, minor sports/activities and school athletics.
Games are not allowed.
All participants must be 18 years old or younger, except coaches or trainers.
Maximum of 10 total individuals, including all coaches, trainers, and participants.
Physical distancing must be maintained between participants at all times:

3-metres physical distance for indoor activities
2-metres physical distance for outdoor activities
coaches or trainers may enter physical distancing space for brief interactions with participants (for example, to correct form or technique)

Participants must be masked at all times, except during the training activity. Coaches/trainers/etc. must remain masked at all times.
Access to change rooms must be limited, including accelerated arrival and departure, emergencies (for example, first aid) and washroom use
INDOOR - Only one group of 10 people can occupy an indoor playing surface at a time (for example, arenas, fields, courts or pools)
OUTDOOR - Fields can be divided up and used by multiple groups, however proper spacing between groups is required and no cross-over is allowed.